---
WORCESTER JUNIOR WILDCATS HOCKEY
Junior & Midget Hockey
High school prep, College development and Junior Hockey/AAA exposure. Helping hockey athletes advance in the sport of ice hockey.
WORCESTER JUNIOR WILDCATS
ARE USA HOCKEY JUNIOR&MIDGET PROGRAM
video nylon sado hemale
hemale appla
extreme hemale tube
free videos lesbians hunting s hemaless
The Worcester Junior Wildcats have been developing hockey athletes since 2005 in our inaugural season. We are recognized by many high school coaches and parents as a quality program for player development and advancement, on and off the ice. Our Season begins in JULY ( All 3 teams) and continues to Thanksgiving in NOVEMBER for high school prep purposes.
We also offer a full season Junior Elite schedule.
We are committed to preparing high school and College ice hockey athletes to reach their full potential in a highly competitive atmosphere that requires focus, desire, commitment and respect. We offer an exceptional opportunity at the Junior level
( 15-20 yrs old) and Midget level (15-18 yrs old)
Our teams play at least 30 games OR more between July & Thanksgiving and at least 30-35 practices. Full season (July - March)is 60-65 games. Buffone Rink & Holy Cross College is home ice.
Junior prospects tournament/College Club games
Teams are:
JUNIOR ELITE ( Half OR Full season)
"Winter season team now available"
SELECTS TIER 1( Half Season )
SELECTS TIER 2 (Half Season)
WE ARE NOW ACCEPTING REGISTRATION &TRYOUT APPLICATIONS FOR THE 2011-2012 HOCKEY SEASON. PLEASE GO TO THE LINK BELOW TO PRINT OUT APPLICATION.
PLAYERS BORN 1991 - 1997 are eligible.
Tryout fee is $75 pre-paid but will be $100 on day of tryouts. Pre-registration is strongly advised.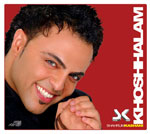 TRYOUTS WILL BE HELD AT BUFFONE RINK IN WORCESTER ON THE FOLLOWING DATES:
Wednesday, APRIL 27 @ 7 - 9pm
Saturday, APRIL 30 @ 7 - 9pm
Sunday, MAY 1 @ 4 - 6pm
TEAMS:
JUNIOR ELITE
SELECTS TIER 1
SELECTS TIER 2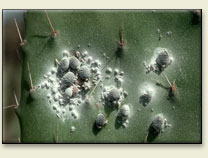 To down load a registration form and TRYOUT application
Junior Wildcats ELITE Team 2010-2011
Junior Wildcats SELECTS Team 2010
Junior Wildcats DEVELOPMENT Team 2010
Brockville Braves Prospects Camp April 15 - 17 in Brockville, Ontario.
In The Corner Hockey, LLC
Worcester's Full Service Pro Shop
Featuring Dupliskate Skate Sharpening &
Sani Sport Deodorizing
Located inside: The Charles J. Buffone Arena, 284 Lake Avenue, Worcester, MA 01604